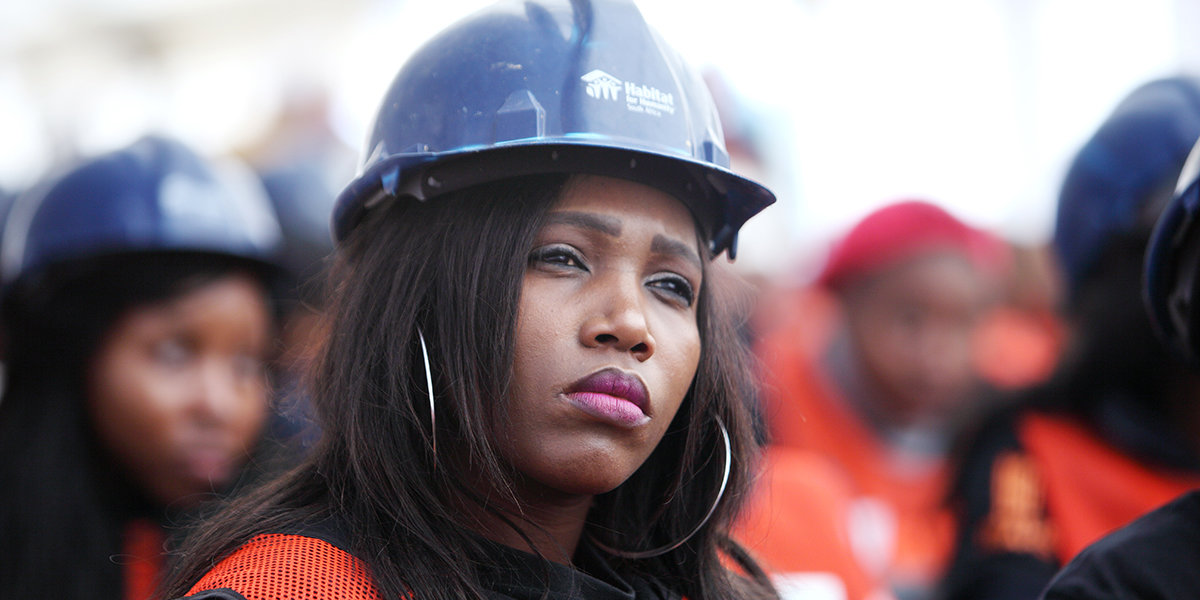 Habitat for Humanity
Habitat for Humanity International
"Decent shelter is something we all need to thrive." Former U.S. President Jimmy Carter
Habitat for Humanity is a global, nonprofit housing organisation with over 40 years of experience. We empower people in the world's poorest communities to overcome the chronic lack of decent, affordable housing. Since 1976, we have helped 9.8 million people in over 70 countries. In Europe, Middle East and Africa, we have supported more than one million people since 2015.
However, one in four people still live in unacceptable housing conditions.
The problems are varied and complex in Europe, Middle East and Africa. This is why we have a range of solutions tailored to help local people build a better future. For example, our work in Africa might involve enabling small, affordable loans to build houses through our microfinance initiatives. Or in Eastern Europe, we might work with community associations to retrofit decrepit housing.
Our experience, expertise and range of solutions make us a leader in the global housing sector. But we alone can't solve the 'silent emergency', in which so many millions still suffer from poor housing conditions and deprivation. We work in partnership with beneficiaries, volunteers, public and private sector partners, civil society and governments to bring about change to build strong and stable communities.
To learn more about what we do, you can visit our Beyond the Build page.
Habitat's History
The idea that became Habitat for Humanity first grew from the fertile soil of Koinonia Farm, a community farm outside of Americus, Georgia, founded by farmer and biblical scholar Clarence Jordan.
On the farm, Jordan and Habitat's eventual founders Millard and Linda Fuller developed the concept of "partnership housing." The concept centered on those in need of adequate shelter working side by side with volunteers to build decent, affordable houses. The houses would be built at no profit. New homeowners' house payments would be combined with no-interest loans provided by supporters and money earned by fundraising to create "The Fund for Humanity," which would then be used to build more homes.
Beau and Emma were the owners of the first home built by Koinonia's Partnership Housing Program. They and their five children moved into a concrete-block home with a modern kitchen, indoor bathroom and heating system, replacing the unpainted, uninsulated shack with no plumbing where they had previously lived.
In 1973, the Fullers decided to take the Fund for Humanity concept to Zaire, now the Democratic Republic of Congo. After three years of hard work to launch a successful house building program there, the Fullers then returned to the United States and called together a group of supporters to discuss the future of their dream: Habitat for Humanity International, founded in 1976.
The times have changed, the build site locations have grown in number, but the very real change that Beau and Emma's family experienced is shared by families today who partner with Habitat to build or improve a place they can call home. Thanks in no small part to the personal involvement of U.S. President Jimmy Carter and his wife Rosalynn and the awareness they have raised, Habitat now works in nearly 1,400 communities across the U.S. and in approximately 70 countries and has helped 9.8 million people achieve strength, stability and independence through safe, decent and affordable shelter.