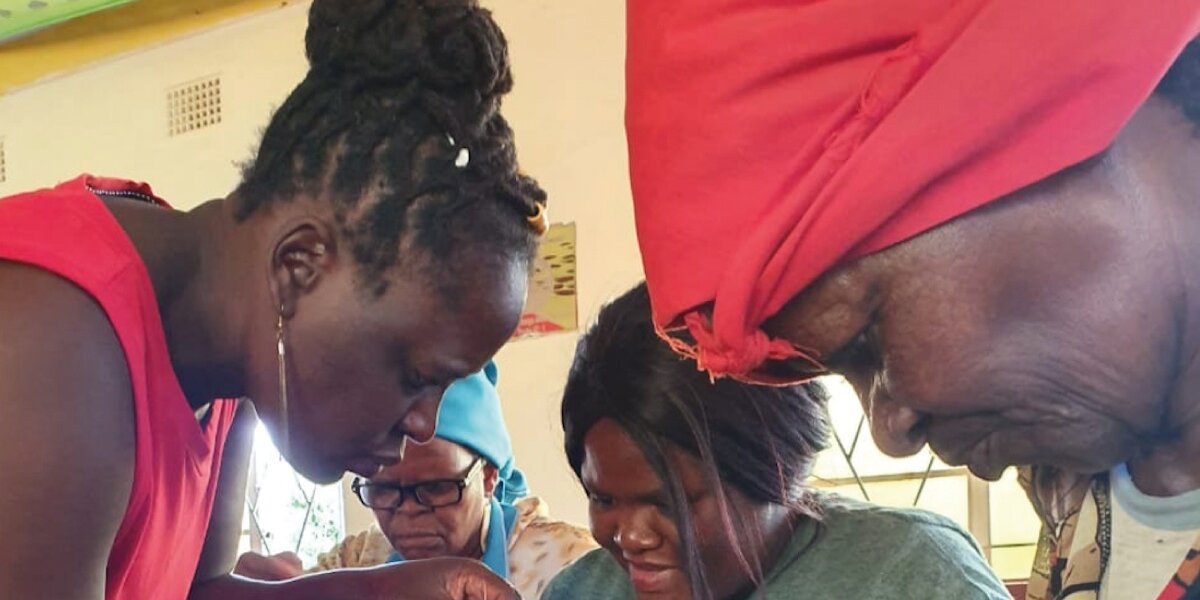 Building Self-Reliance beyond the Build
"People don't want you to be their hero. The role is to do the hard work in ourselves so we can equip & inspire others to be their own heroes in their stories." Liz Bohannon Co-Founder & Co-CEO, Sseko Designs
Sometimes the most amazing impact grows out of even the smallest idea. We're really humbled and proud to share Ms Ntombizini Msana's story of how she has leveraged the opportunities afforded to her through the ownership of her own decent home – and how in her gratitude for what she has received, she has extended herself to serve others in her community:
July 2018
In 2018, Habitat for Humanity SA joined hands with government and the private sector to build Ntombizini and her family a decent home during the Nelson Mandela Day Team Build in Lawley, JHB.
July 2019
In July this year, Ntombizini shared her story with us saying that she is so happy and encouraged to see that life now has so many possibilities. She feels empowered to continue and take forward what she has been doing for some time as means of a livelihood since she lost her job a few years back; making pillows and selling them whenever she has money to buy the material.
Ntombizini said that she never thought that she could think big, but having a decent house has encouraged her to invite other women in her neighbourhood to join her in making pillows and other handiwork, so that they can also earn an income. Her experience of owning a decent home and the opportunities that this provides her is a miracle.
December 2019
Habitat SA's Marketing Department decided to create community-produced Thank You cards for our invaluable donors and stakeholders. The idea designed was a beaded ornament that can be hung on Christmas trees or keys. The request went to the Programme team asking to assist with the recruitment of Creatives in the communities that we serve to produce these for us as part of an income-generation project.
The idea got legs as Ishmael, Habitat SA Community Development Practitioner, developed an incredible initiative in response to the call. He remembered that Ntombizini had been making pillows as a way to generate income from her home, and that she had a desire to upskill and assist her fellow female neighbours in the Lawley community. The two took the idea and ran with it!
On 3-4 December, the culmination of this partnership took place as women from the Lawley community were given the tools, beads, design, instruction and confidence to make these small ornaments for us. Day 2 of the craft workshop was raining and cold, but the hearts inside the community hall were warm as skills progressed rapidly from day 1. Some of the participants arrived on the Tuesday with zero knowledge on how to create a beautiful piece of art from a selection of beads, yet by the Wednesday they had learnt a valuable trade. Ntombizini shared her story with the women, motivating the women with her experience and desire to give back. We look forward to sharing the final products with you!
The workshop covered the basics of making the beads, the tools needed, the basic patterns for beginners, and the encouragement that a skill can provide in the generation of income and job creation. Building together to create strength, stability and self-reliance.
If you are able to assist with donations of beads and material, we would love to assist Ntombizini to grow this initiative into a thriving community development project. Please contact us on [email protected].
Related